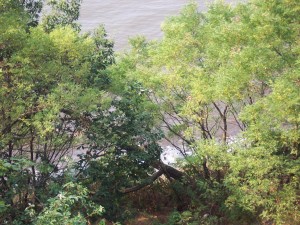 My husband learned about Elk Neck State Park in central Maryland from a co-worker shortly after we starting taking camping trips with our family. We have since been back and it is one of my favorite camping spots.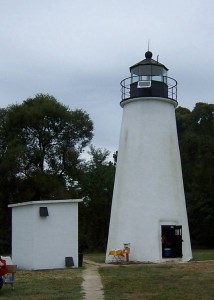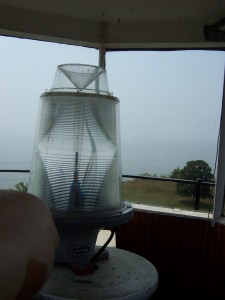 The park is on a peninsula between the Elk River and the Chesapeake Bay. The park is on over 2188 acres and its landscape includes beaches, wooded areas, marshes and cliffs, and a big draw for me, a lighthouse. Our first visit, we made the easy hike to the Turkey Point Lighthouse where we could walk around the grounds.
On a return visit, the lighthouse had been restored and we were able to go inside and climb to the top. A tight spiral staircase leads to the ladder that goes to the top. The lens is powered by a solar-charged battery and flashes a white light.
Given the location of the lighthouse, atop a 100 foot cliff, it is only 35 feet tall, so this doesn't take very long. The 3rd tallest on the Chesapeake Bay (it is 129 feet above the water), Turkey Point is known for having had more female lighthouse keepers than any other lighthouse on the Bay.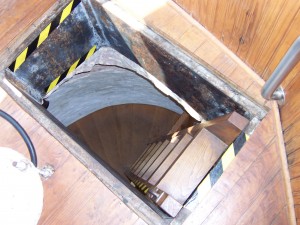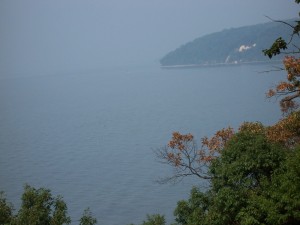 The park has 7 trails, with distances from one to three miles, with ratings ranging from easy to difficult.  Bikes are permitted on most of these and most are pet-friendly, as is most of the park.  One of these (and one of our favorites), the Beaver Marsh Loop, has to be timed just right to complete the loop. Part of the trail goes along the shore, which is underwater at high tide. The Elk Neck also has day use areas and a boat launch and offers youth programs, such as the Junior Ranger Program as well as others.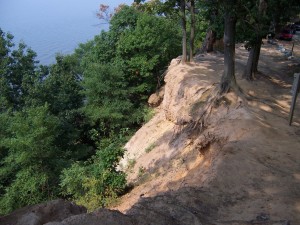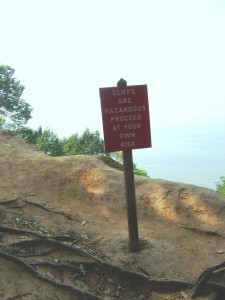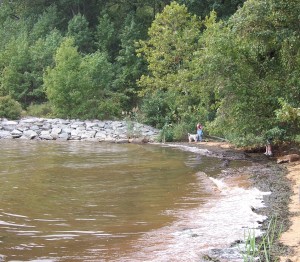 Campsite fees vary and reservations are recommended, especially for holiday weekends. There is a per vehicle day use fee for the park, as well as a boat launch fee, with discounted rates for Maryland residents.
This post previously appeared at http://kimberlyyavorski.com/atoz/hiking-camping-elk-neck/
Save